Principal Investigator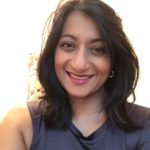 Dr. Maria Natasha Rajah, PhD
Full Professor, Dept. of Psychiatry, McGill University
Director, Brain Imaging Centre, Douglas Hospital Research Centre maria.rajah@mcgill.ca
I grew up in Toronto, Canada. I obtained my B.Sc. Honors (specializing in Psychology) and did my graduate training at the  University of Toronto under the mentor-ship of Dr. A. R. McIntosh. I graduated with my Ph.D. from U. of Toronto  in 2003. I then became a postdoctoral researcher at U.C. Berkeley under the mentor-ship of Dr. M. T. D'Esposito. In 2005 I  joined the Douglas Institute Research Centre as Assistant Professor at the Department of Psychiatry. In 2009 I became Associate Professor at McGill University and in 2011 I became the Director of the Brain Imaging Centre at the Douglas Institute Research Centre. I was promoted to Full Professor in June 2019.  My program of research uses complimentary image analysis tools (i.e. univariate, multivariate, variability and connectivity analysis) to understand how adults encode and retrieve episodic memories from a neural network perspective, and how healthy aging and risk-factors for Alzheimer's Disease affect brain structure, function and episodic memory. In addition, I am interested in examining the overlap in neural networks supporting perception, memory, and other cognitive processes and differences in structure-function associations across the adult lifespan.
Team Members
Postdoctoral Researchers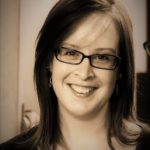 Dr. Anne Almey, Ph.D.
Postdoctoral Researcher, Gillian Einstien Lab, U. of Toronto & Rajah Lab, McGill University
anne.almey@mcgill.ca
The focus of my research is the role of estrogens in a variety of cognitive process and diseases and disorders. I have addressed this in preclinical rodent models and in humans, examining the effects of estrogens on cognition and the neurobiological mechanisms that underlie these effects. My interest in sex differences in cognition and behavior began early in my career during my undergraduate thesis, which examined sex differences in social learning and aggression and the role of estrogens in this sex difference. My graduate research continued in a similar vein, examining the contribution of estrogens to numerous dopamine-dependent cognitive processes, including selective attention, reversal learning, and perseveration. I also examined the ultrastructural distribution of estrogen receptors in dopaminergic nuclei to gain a better understanding of how estrogens affect these cognitive processes. Following my graduate research, I transitioned to research in humans. At present I hold the Posluns Postoctoral Fellowship in Women's Brain Health and Aging and am co-supervised by Dr Gillian Einstein at the University of Toronto and Dr Natasha Rajah at McGill University. My current project examines the cognitive and neurobiological effects of early ovarian hormone deprivation in women with BRCA mutations. I hope that this work illuminates the role of estrogens in female cognition, and how loss of estrogens may contribute to age related cognitive decline and Alzheimer's disease.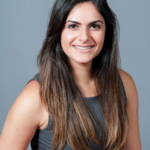 Dr. Sheida Rabipour, Ph.D.
Postdoctoral Researcher, Rajah Lab, McGill University
I received my Bachelor and Master of Science degrees in Neuroscience from McGill University, and my PhD in Psychology from the University of Ottawa under the supervision of Dr. Patrick Davidson. My research centres on cognitive enhancement interventions that may help understand and optimize brain function throughout life. My postdoctoral research applies this approach to people with pre-clinical and clinical memory decline. I'm also passionate about science communication and community outreach. My knowledge translation activities target broad audiences, and in 2014 I founded BrainBuddies Outreach – a community outreach organization aiming to engage the public in learning about brain function and mental health.
Research Assistants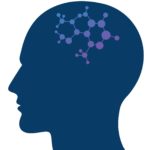 Stamatoula Pasvanis, M.Sc.
Study Coordinator, Rajah Lab
stamatoula.pasvanis(at)douglas.mcgill.ca
I am the study coordinator for our projects. My background is in Cellular and Molecular Biology and my job involves subject recruitment, testing, analysis and providing research support to the lab members. I also conduct DNA extraction on blood sample and genotyping of several genes involved in memory. I'm currently working on our study focusing in determining the impact of sex, menopausal status and +APOE4 risk for Alzheimer's Disease on the neural correlates of episodic memory in healthy middle aged adults.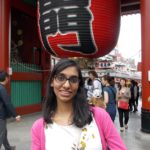 Sricharana Rajagopal, M.Sc.
Image Analyst,Brain Imaging Centre, Douglas Hospital Research Centre
sricharana.rajagopal(at)douglas.mcgill.ca
I am the Image Analyst for the Douglas BIC and for Dr. Rajah's lab. My background is in Computer Science and my job involves processing fMRI images and creating pipelines to run different types of analyses on fMRI data. I'm currently working on creating a functional connectivity toolbox for task-fMRI data to be used with PLS. I have also written pipelines to pre-process task fMRI data on humans using SPM and Matlab as well as animal fMRI data using FSL and ANTs.
Graduate Students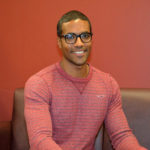 Abdel Elshiekh
Ph.D. Candidate, Integrated Program in Neuroscience, McGill University
abdel.elshiekh@mail.mcgill.ca
I am currently a PhD student at the Rajah lab working under the supervision of Dr. Maria Natasha Rajah. I completed a BSc in Biology at the University of Waterloo and a BA in Psychology at Ryerson University. My research interests lie in understanding the cognitive, and functional brain differences in healthy older adults with varying levels of cognitive ability. For instance, why do some older adults have superior memory ability comparable to that of younger individuals, while others show less intact memory ability? I specifically focus on the functional brain differences related to long-term (episodic) memory in individuals with varying levels of performance. To that end, I use neuroimaging techniques (e.g., fMRI) to examine the patterns of brain activations that differentiate older adults with different levels of cognitive performance, and relate those patterns to memory ability. Additionally, I am also interested in understanding the role that attention plays during encoding and remembering episodic details in younger and older adults. Do we remember things better if we simply pay more attention when we encode information? If so, what are the similarities and differences in brain activity patterns when we encode information under different levels of attention?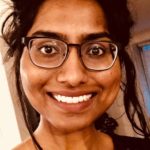 Sivaniya Subramaniapillai
Ph.D. Candidate, Graduate Program in Pyschology, McGill University
sivaniya.subramaniapilla@mail.mcgill.ca
I started my graduate studies under the supervision of Drs. Natasha Rajah and Debra Titone. For my MSc Thesis I investigated whether multilingualism over the lifespan impacts women and men in a way that differentially buffers against age-related declines in executive control.  The unique sex effects observed in the completion of this MSc project inspired me to pursue sex differences in episodic memory in healthy aging for my PhD work under the primary supervision of Dr. Rajah. I am currently conducting a multivariate Partial Least Squares fMRI analysis to study brain-behaviour correlations in episodic memory on a healthy adult lifespan sample. Through my research training, I am interested in exploring sex differences in brain aging and memory through the use of different methodological (i.e., relationship between structure, function, and behaviour) and statistical approaches.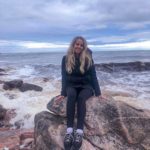 Alicia Duval
Ph.D. Candidate, Graduate Program in Clinical Psychology, McGill University
alicia.duval@mail.mcgill.ca
I am currently a Clinical Psychology PhD student at McGill working under the supervision of Dr. Natasha Rajah. I completed a B.Sc. in Neuroscience and Mental Health and a B.A. in Psychology at Carleton University. My interest in cognitive function began during my undergraduate thesis, which examined the incidental beneficial effects of a mindfulness-based stress reduction program on cognitive function in female breast cancer survivors who received chemotherapy as treatment. More specifically, I focused on whether this intervention could enhance subjective and objective retrospective and prospective memory. This experience sparked a curiosity and inspired me to study how major life events (e.g., illness, menopausal transition, etc.) could impact memory function as we age. For my PhD, I will be investigating sex differences in brain aging and exploring how menopausal transition impact episodic memory in women.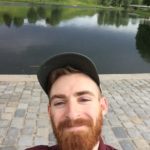 Jamie Snytte
M.Sc. Candidate, Integrated Program in Neuroscience, McGill University
jamie.snytte@mail.mcgill.ca
My work looks at the relationship between the volume of medial temporal lobe structures (such as the hippocampus, entorhinal cortex, perirhinal cortex and parahippocampal cortex), and memory ability. For my undergraduate research project in the lab of Dr. Natasha Rajah, I am currently examining the independent functional nature of the anterior and posterior segments of the hippocampus in relation to source memory ability in young adults. My main interest lies in examining how changes in volume of medial temporal lobe structures relate to changes in cognitive function across the lifespan. Throughout my undergraduate degree in Psychology at McGill University, I have worked in the lab of Dr. J. Bruno Debruille, using EEG to examine preconscious processing and volunteered in the lab of Dr. Vincent Gracco to examine language processing with MEG. I will be working in Dr. Rajah's lab for my M.Sc. at McGill from Fall 2018 until Winter 2020. My goal is to conduct research which leads to beneficial and practical outcomes for an aging population, as well as enhances our overall understanding of the way that the brain makes the mind.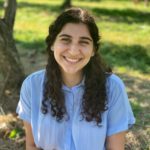 Arielle Crestol
M.Sc. Candidate, Integrated Program in Neuroscience, McGill University
arielle.crestol@mail.mcgill.ca
I graduated from Concordia University with a BSc in Behavioural Neuroscience. There, I completed my honour's thesis under Dr. Li where I evaluated the effects of walking to a rhythmic beat on gait stability in healthy older adults. During my undergraduate degree, I also volunteered for the Centre for Studies in Behavioural Neurobiology , where I assisted in experiments pertaining to neuropharmacology, neuroendocrine function, and sexual behaviour. During my MSc, I will be using functional magnetic resonance imaging and behavioural measures to assess how menopausal status affects episodic memory and related brain function. My goal is to provide a better understanding of the sex differences associated with memory, aging, and the development and progression of Alzheimer's disease.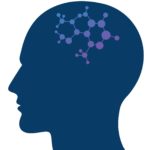 Myles Loparco
M.Sc. Candidate, Integrated Program in Neuroscience, McGill University
myles.loparco@mail.mcgill.ca
Myles graduated with an Honours degree in Cognitive Science Major, Psychology Minor from McGill University in 2018. His course work also had a concentration in Computer Science and Linguistics. After graduation Myles worked as a research assistant (RA) in Drs. Otto, Sharp and Sheldon's labs and joined Dr. Rajah's lab as a p/t RA in Summer 2019. Myles will become an IPN, M.Sc. student in Dr. Rajah's lab in Winter 2020.  Myles' Master's project will test how individual differences in E2 hormone levels moderate the effect of age on resting state connectivity profiles in young and middle-aged women. He will also explore how APOE genotype effects patterns of resting state connectivity in this same cohort.
Undergraduate Students
Adelaide Jensen, Undergraduate Honours Student, McGill University. I am a psychology student at McGill and I have joined the Rajah lab for my final year of undergraduate studies. For my psychology research project, I am studying the effects of estradiol-based hormone replacement therapy on cerebellar volume and cognitive tasks – mainly working memory – in oophorectomized women. After graduation, I would like to continue to research the effects of hormone replacement therapy on executive function and episodic memory.
Rosalie Young, Undergraduate Student, Concordia University. Rosalie is currently a 3rd student at Concordia University. She started volunteering in our lab in Fall 2019 to assist with subject recruitment, screening and testing for ongoing behavioral and fMRI studies.
Alumni
Previous RAs
Myles Loparco
Lauren Crawford
Maria del Pilar Fajardo
Claire Han
Rafael Languay
Sidney Pinto
Angela Potes
Luc Valiquette
Previous Post-docs and Graduate Students
Elizabeth Ankudowich, Ph.D.
Lyssa Manning, M.Sc.
Elsa Haoyou Yu, M.Sc.
Karina Borja Jimenez, M.Sc.
Dave Crane, M. Sc.
Renee Gordon, Ph.D.
David Maillet, Ph.D.
Diana Mee-chong Kwon, M.Sc.
Alexander Swierkot, M.Sc.
Lindsay Wallace, M. Sc.
Previous Undergraduate Trainees
Camille Beaudoin
Keira Hooper
Rachel Hum
Daniel Davies
Bianca Olivieri
Lesley Yu Wue
Idil Kilinc
Jackie Lam
Zoe Winterton-Perks
Michelle Kromos