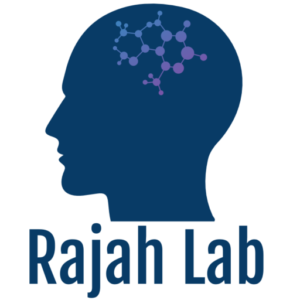 Welcome!
The Rajah Lab uses behavioral and neuroimaging methods to investigate:
How the human brain supports our ability to learn and remember past events in rich detail (episodic memory)  
How age and risk-factors for Alzheimer's disease (AD) impact the structural and functional networks related to episodic memory.
Our current research projects explore: the linear and non-liner affects of age on brain structure, function and memory; the role of cognitive reserve and compensation on successful cognitive aging; sex differences in brain aging and memory; and the impact of menopausal transition on episodic memory and brain function in middle-aged women. In addition, we are studying how having specific genetic risk factors for late-onset AD (i.e. an apolipoprotein E e4 allele) interacts with the affect of age on brain structure/function, memory, and other cognitive abilities.  To learn more about us, please explore our website and feel free to contact us!
Our lab is located at the Brain Imaging Centre, Douglas Institute Research Centre, CIUSS l'Ouest-de-l'Île-de-Montréal & McGill University.